Christmas at Jackson Church
Visit our Christmas page to view all of the events and opportunities as we approach Christmas through the Advent season.
Peter Jay Concert – Christmas with PULSE: A Celtic Connection
Join us on Saturday, December 16th at 2:00pm for a free concert! Peter is a talented string musician and will help being in some Christmas cheer with a Celtic twist!
Christmas Giving Tree – starts Sunday, Nov. 26 and all gifts are due by Sunday, Dec. 17at the church.
The Christmas Giving Tree is an annual outreach event. Each year we have a giving tree for children in need and children of families referred to us. The children are referred to us by Anchor House Shelter and families in the community who call us seeking help. We provide a Christmas gift for each child. If you feel you can purchase a gift for one or more children in need, please stop by the church on any Sunday starting Nov. 26 and select a child or two to help from our list. ALL GIFTS NEEDED MUST BE REQUESTED BY NOV. 25. Any questions call or e-mail Eileen Triolo 732-905-2893 or [email protected].
Sock Box
We are collecting new adult size socks through the first part of December. These socks can be dropped into the "Sock Box" at church.
Christmas Bible Study
We'll be following the book "The Purpose of Christmas" by Rick Warren and meeting on Sundays: November 26th, December 3rd, December 10th @ 12:00pm. Study Guides are $10/book – Please see Pastor Denise if you need help with the cost.
Living Nativity
Our annual Living Nativity will be on December 9th! Weather permitting we will be outside with live animals. Bring your family and friends to this Jackson tradition! A free soup dinner will be served beforehand at 6pm and desert will be available after the nativity.
Poinsettia Orders
Orders for Poinsettia flowers are open till December 10th, you can get them in honor or in memory of a loved one. You can order poinsettias here. Poinsettias are $6.00 each and are in a 6" pot with a decorative foil cover. All poinsettias may be taken home on Christmas Eve following the 6:00 p.m. worship service.
SUNBEAM CHRISTIAN PRESCHOOL
Sunbeam is now accepting registration for the 2023-2024 school year for children ages 2.5 to 5 years old. Private tours are available upon request, please contact Samantha Marley: [email protected] or (732) 833-8808 ext. 2 for more information. The school offers a unique combination of creative and religious curriculums, uses progressive teaching methods and features a warm and engaging environment where children can learn and grow.
BIBLE STUDIES
BIBLE STUDY – (On Zoom only) Tuesday nights from 6:30p-8p
For the all the information and a ZOOM invite please email Eileen Triolo at [email protected]
Wednesday nights
READ THE BIBLE IN A YEAR – Sundays at 12:00-12:45p
Commit with friends and family to read through the entire bible. We will use the Bible in One Year by Nick Gumbel. https:/bibleinoneyear.org.
You can find the plan on the website or download the app to your phone. We will meet weekly to read the day's reading and discuss what you read during the week. Participants are encouraged to bring their own lunch.
ONGOING EVENTS, PROGRAMS, AND CLASSES
SUMMER SUNDAY SCHOOL
Every Sunday from 10:30a-11:30a for ages Pre-K through 5th grade.
Make a difference in the life of a child! God might be calling you to be a teach or assistant, we are always looking for a volunteer. The curriculum is easy to teach and provided. Commit to pray for the children and teachers at Sunday School.
YOUTH GROUP (6th -12th grade) 6:00p-7:00p.
TNT Youth Group meets a couple times a month on select Saturday night. We have planned some fun activities this year as well as devotion time to center our hearts on God's mission for us. Please see Pastor Tiedemann with any questions and a list of our upcoming events. Bring a friend and join in the fun.
CFF – CHRISTIAN FRIENDS FOREVER (Special Needs Ministry)
1st and 2nd Mondays of each month at 7:00pm. We will begin meeting again on Sept. 11th!
RUNNING/WALKING SMALL GROUP
First Saturday of every month at 9:00am
We will meet at the church with a running/walking route. We will begin with a short devotion and prayer then head out!! Our schedule will include periodic local 5K races we decide on as a group. All are welcome!
WOMEN'S PRAYER AND BOOK STUDY
Wednesday morning at 10:00a on Zoom only. For all the details please call Peggy Pilling at 732-370-2120.
MEN'S FELLOWSHIP BREAKFAST
Come grab a bit to eat with the guys every Wednesday morning at 8:00a at the Mug Rack.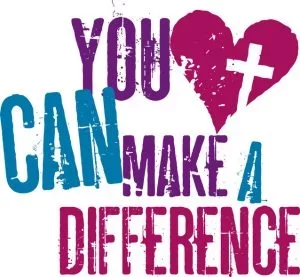 MISSIONS, VOLUNTEERING, AND SERVICE OPPORTUNITIES
VOLUNTEER
Do you want to serve in an area that makes a lasting difference on someone's life and the life of our community? We are looking for people with a heart for service to help with our Sunday School and on Sunday mornings as ushers/greeters during worship.
Also, we are looking for caring people to help with our Grief Share Program, as well as, checking in on some of our members who are not able to get out to church. Email Pastor Denise at [email protected] if you are interested.
WORSHIP TEAM REHEARSALS
Sundays at 9:00a. and Wednesdays at 7:00p.
If you like to play an instrument, sing, or want to learn more come check us out!
EMERGENCY FOOD PANTRY
We are currently in need of the following items: vegetable soup, canned green beans, mashed potatoes, canned white potatoes, pasta sauce, rice, cake mix, frosting, oatmeal, Cheerios, corn flakes, gravy, jelly, peanut butter, canola and vegetable oil, mayo, mustard, ketchup, and almond milk. As always gift cards in $20 denominations will be much appreciated.
DeBows Food Pantry
By appointment only — call 732-928-4475 in advance.
Jackson Church Full Events Calendar https://jackson.church/calendar/