Spring Picnic
June 11th @ 11:30am will be Jackson Church's annual Spring picnic. Come join us for food, fun, and fellowship out under the new sun sails! Rumor has it the bouncy house will be returning for the kids.
Graduation Sunday
June 11th
Join us as we celebrate our graduates! If you know someone who is graduating this year we want to celebrate them and their accomplishments. Fill out the form on Sunday morning or email us at [email protected] with your student's name and grade that they are graduating (preschool/kindergarten/elementary/middle school/high school/college/degree).
Jackson Church Flea Market
June 24th from 8am – 3pm will be Jackson Church's second annual Flea Market! It will be a great day of shopping, kids activities, and food. If you would like to clean out your closets, basements and attics and sell some things, sign up today! If you aren't able to make it that day, you can even drop off your items for the church to sell. All proceeds benefit the Jackson Church children's ministries.

Vacation Bible School 2023 is ready for launch!
July 31 – August 4, 5:00pm & 8:15pm
This free program is open to all kids, come join us for an out of this world adventure as well learn about God's love! Each night consists of dinner, music, crafts, recreation, and science experiments. Learn more and sign up today at https://jackson.church/vbs. If you are able, you can also sponsor a child for a week of VBS!
Tickets now on sale for the JAM shows!
June 3 & 4, 2:00pm & 7:00pm
Come out and support the JAM kids as they perform Beauty and the Beast Jr. and Alice in Wonderland! It's going to be a great evening of theater under the stars, get your tickets today at https://jacksonam.org/tickets before they sell out!
Firefly Summer Camp now registering!
Join us in the July for the best summer you've ever had! Kids from 3y/o to 6th grade are invited to join us for 4 different week of games, crafts, fun, and more. Each week is a different theme, so choose the weeks you want to come! Before and after camp care is available. Sign up at https://fireflysummercamp.com
GRIEF SHARE Now through mid-July
We are hosting a Grief Share 13-week program. If anyone is interested in this program, please email Eileen at [email protected] for more information. These meetings will be held online only.
SUNBEAM CHRISTIAN PRESCHOOL
Sunbeam is now accepting registration for the 2023-2024 school year for children ages 2.5 to 5 years old. Private tours are available upon request, please contact Samantha Marley: [email protected] or (732) 833-8808 ext. 2 for more information. The school offers a unique combination of creative and religious curriculums, uses progressive teaching methods and features a warm and engaging environment where children can learn and grow.
BIBLE STUDIES
BIBLE STUDY – (On Zoom only) Tuesday nights from 6:30p-8p
For the all the information and a ZOOM invite please email Eileen Triolo at [email protected]
Wednesday nights
READ THE BIBLE IN A YEAR – Sundays at 12:00-12:45p
Commit with friends and family to read through the entire bible. We will use the Bible in One Year by Nick Gumbel. https:/bibleinoneyear.org.
You can find the plan on the website or download the app to your phone. We will meet weekly to read the day's reading and discuss what you read during the week. Participants are encouraged to bring their own lunch.
ALPHA BIBLE STUDY
Tuesdays now through-May 3 – from 5:30p-7:00p.
This class will help you to both discover and refresh your relationship with Jesus. Dinner is included.
ONGOING EVENTS, PROGRAMS, AND CLASSES
SUNDAY SCHOOL
Every Sunday from 10:30a-11:3a for ages Pre-K through 5th grade.
Make a difference in the life of a child! God might be calling you to be a teach or assistant, we are always looking for a volunteer. The curriculum is easy to teach and provided. Commit to pray for the children and teachers at Sunday School.
YOUTH GROUP (6th -12th grade) 6:00p-7:00p.
TNT Youth Group meets a couple times a month on Sunday nights (and some Saturdays too!). We have planned some fun activities this year as well as devotion time to center our hearts on God's mission for us. Please see Pastor Tiedemann with any questions and a list of our upcoming events. Bring a friend and join in the fun.
CFF – CHRISTIAN FRIENDS FOREVER (Special Needs Ministry)
1st and 2nd Mondays of each month at 7:00pm
RUNNING/WALKING SMALL GROUP
First Saturday of every month at 9:00am NOT MEETING IN JUNE
We will meet at the church with a running/walking route. We will begin with a short devotion and prayer then head out!! Our schedule will include periodic local 5K races we decide on as a group. All are welcome!
WOMEN'S PRAYER AND BOOK STUDY
Wednesday morning at 10:00a on Zoom only. For all the details please call Peggy Pilling at 732-370-2120.
MEN'S FELLOWSHIP BREAKFAST
Come grab a bit to eat with the guys every Wednesday morning at 8:00a at the Mug Rack.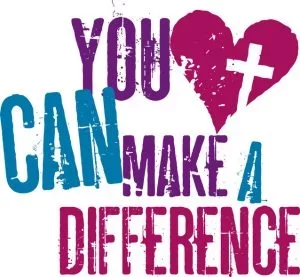 MISSIONS, VOLUNTEERING, AND SERVICE OPPORTUNITIES
VOLUNTEER
Do you want to serve in an area that makes a lasting difference on someone's life and the life of our community? We are looking for people with a heart for service to help with our Sunday School and on Sunday mornings as ushers/greeters during worship.
Also, we are looking for caring people to help with our Grief Share Program, as well as, checking in on some of our members who are not able to get out to church. Email Pastor Denise at [email protected] if you are interested.
WORSHIP TEAM REHEARSALS
Sundays at 9:00a. and Wednesdays at 7:00p.
If you like to play an instrument, sing, or want to learn more come check us out and speak to our worship leader, Eric Drew.
EMERGENCY FOOD PANTRY
We are currently in need of the following items: vegetable soup, canned green beans, mashed potatoes, canned white potatoes, pasta sauce, rice, cake mix, frosting, oatmeal, Cheerios, corn flakes, gravy, jelly, peanut butter, canola and vegetable oil, mayo, mustard, ketchup, and almond milk. As always gift cards in $20 denominations will be much appreciated.
DeBows Food Pantry
By appointment only — call 732-928-4475 in advance.
Jackson Church Full Events Calendar https://jackson.church/calendar/