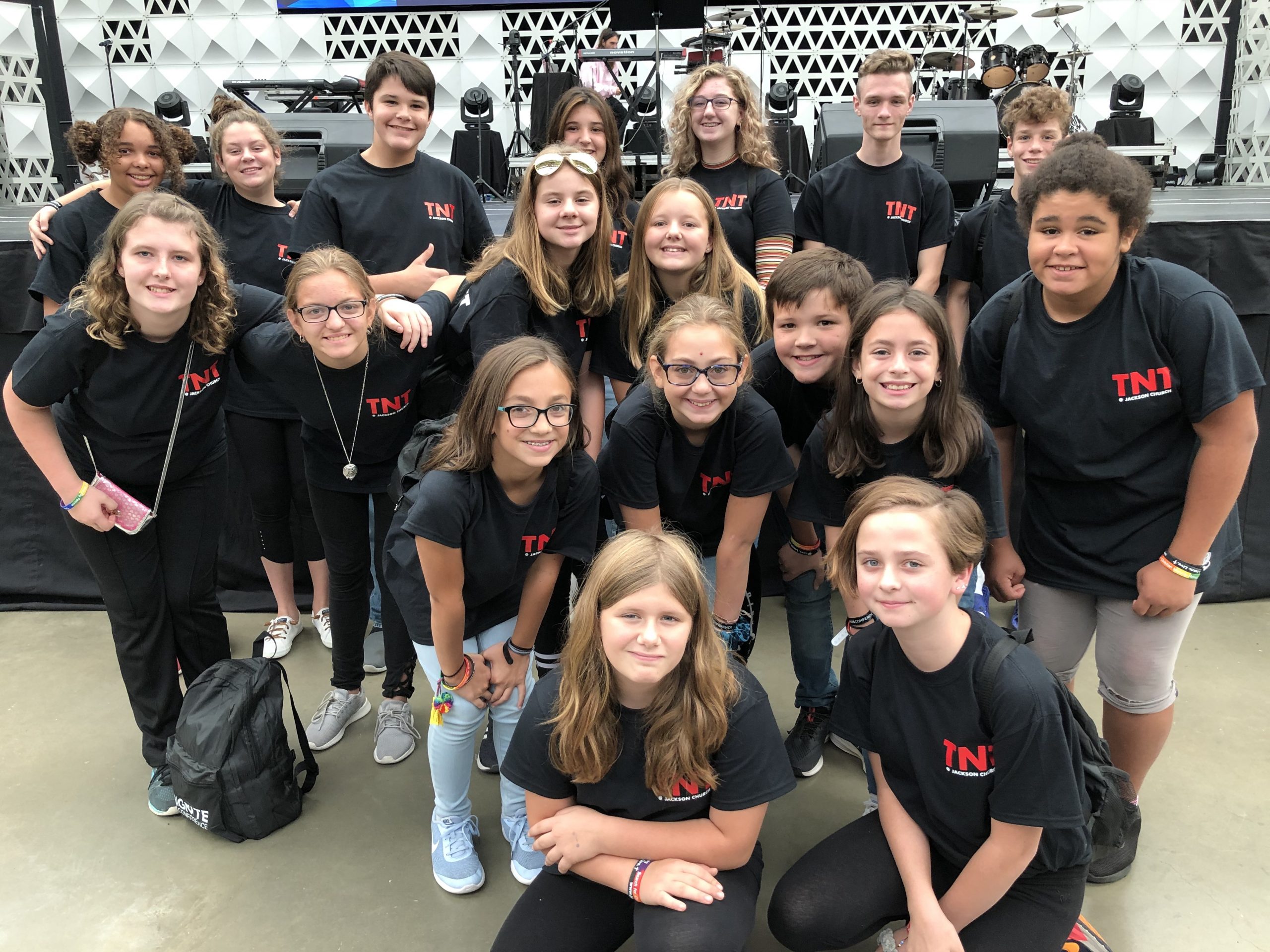 TNT Youth Group
Strong…together!
You are strong!
God gives you the power to change the world together in the name of Jesus Christ!
TNT Youth is our group of middle and high school students who meet weekly during the school year.
Be strong in the Lord
and in his mighty power.

Ephesians 6:10
Questions? Do you have questions about your faith or don't really know what faith is all about? You're not alone. Everyone is welcome to join us to know and grow for fun, faith, and friendship.
IGNITE 2022
We'd also like to collect names for kids who are interested in participating in the IGNITE gathering Wildwood as well as Youth Group this coming year and adults who may be willing to volunteer or chaperone.  Our Youth Group is geared toward growing kids spiritually through, fun, mission, and fellowship. IGNITE is an awesome statewide Christian gathering for Youth in Wildwood at the Wildwood Convention Center. It is a weekend (September 30 – October 2) filled with exciting activities (bands, inspirational speakers, small groups, workshops, fun activities).  We typically go as a group for the whole weekend with chaperones for the kids and stay overnight Friday and Saturday night.  Please fill out the form below to let us know you are interested in getting more information (not a firm commitment):
https://forms.gle/LmRdzazmtB9RPDmcA
Please let us know by August 28th!