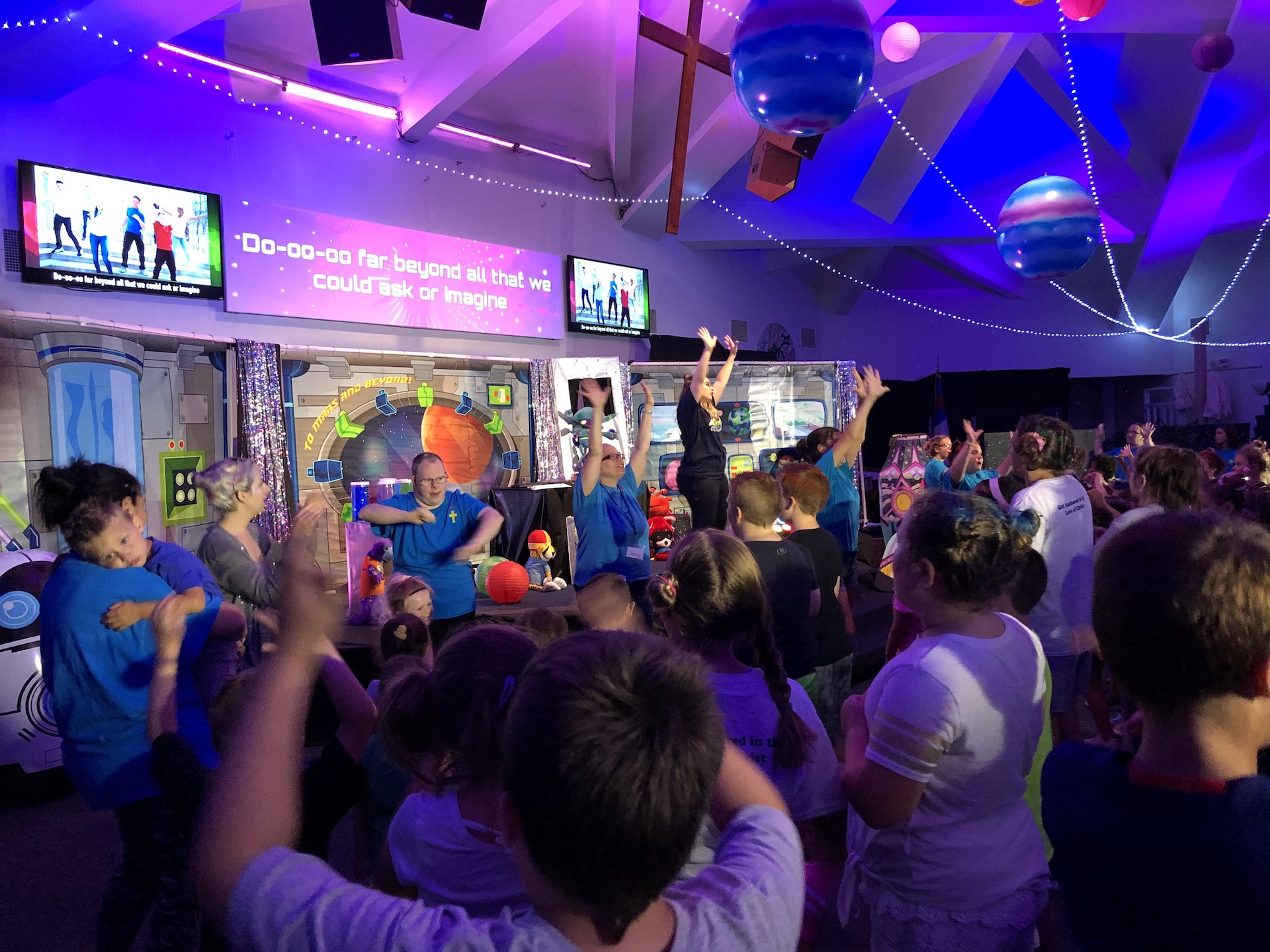 Vacation Bible School
Join us for VBS on July 31st – August 4th, 2023!

Kids and students preschool to 6th grade are invited to join us for a free week of evenings in the Summer and learn about God and putting faith in action through skits, activities, projects, and fun! We kick off with dinner at 5pm then move into our high energy opening group session. Then we split into age groups and rotate between different stations (art, missions, craft, recreation, science and music) before closing with another group session. The program runs from 5pm to 8:15pm.
This year's theme is "STELLAR", where we'll learn how to shine Jesus's light!
Dinner is served for free each night Monday – Thursday. Friday is pizza day, and we do ask for $2 per slice per child that day to cover the cost of the pizza. Dinner is optional; if you do not want to eat with us you can come for the rest of the program at 5:45pm.
If you would like to help out at VBS or donate an item, please contact us! We are always in need of donations for dinner, crafts, and snacks.
We can't wait to see you this summer!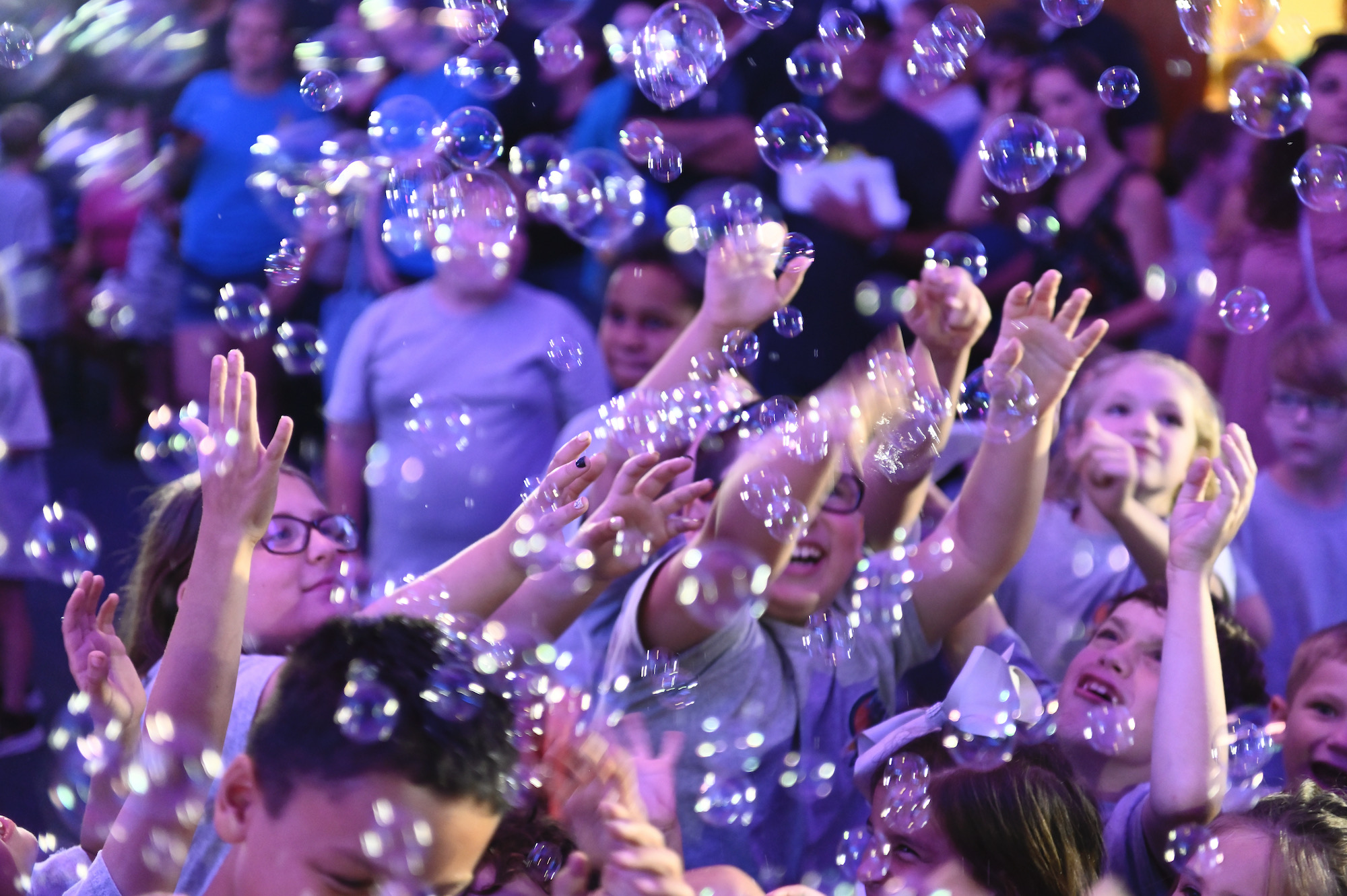 Each year we offer Vacation Bible School as a free program, where kids learn about God's world and his love for them. We are able to do this through generous donations from people like you. Your donation of $20 sponsors one child for a full week of VBS, including a free dinner.
VBS Recaps