OPERATION CHRISTMAS CHILD
Make a difference in a child's life
Each Fall we pack hundreds of shoeboxes that get sent to children all around the world. Many times this is the first gift that these children have ever received!
We will be packing boxes on Saturday, Nov. 6, 2021 at 6:30pm!
Everyone is welcome to help us come and pack shoeboxes, we'll pack until we run out of stuff!
National Collection Week
2021 Drop-Off Dates:
Mon, Nov. 15: 6:00 PM – 8:00 PM
Tues, Nov. 16: 6:00 PM – 8:00 PM
Wed, Nov. 17: 6:00 PM – 8:00 PM
Thurs, Nov. 18: 6:00 PM – 8:00 PM
Fri, Nov. 19: 3:00 PM – 5:00 PM
Sat, Nov. 20: 3:00 PM – 5:00 PM
Sun, Nov. 21: 12:00 PM – 2:00 PM
Mon, Nov. 22: 10:00 AM – 12:00 PM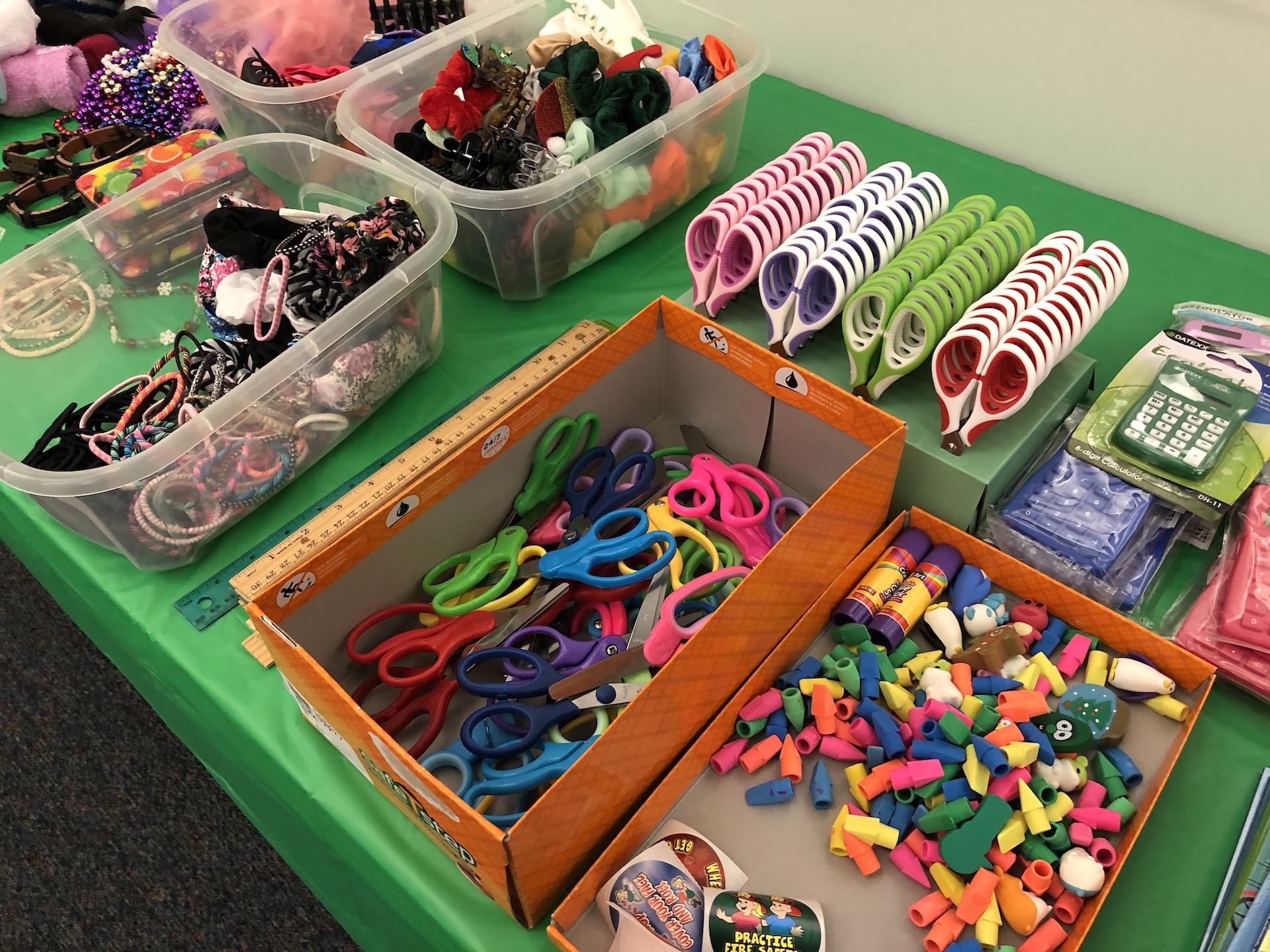 What we need
We need stuff to fill the shoeboxes with! You can find an updated list of totals and needed items at https://docs.google.com/spreadsheets/d/1GM_VYP8KT-SfjLgA-_WZdBYis1QWUxcgA0HWdwnSPWc/edit?usp=sharing
School Supplies
Pens, pencils and sharpeners
Crayons
Markers
Spiral-bound notebooks
Writing Pads or paper
Solar calculators
Coloring and picture books
Toys
small cars
Balls
Dolls
Stuffed animals
kazoos
harmonicas
Yo-yos
Jump ropes
Small Etch A Sketch toys
Small Playdoh
Hygiene Items
Toothbrushes
Bars of soap
Combs
Brushes
Washclothes
Other
Sunglasses
T-shirts
Socks
Ball caps
Hair clips
Toy jewelry
Watches
Flashlights (w/ extra batteries)
Other ways to get involved
Pack a shoebox at home!
If you aren't able to make the parking party but still want to make a box (or three), you can pack them at home! First, choose who you want to pack a box for: boy or girl, and age range 2-4, 5-9, or 10-14. Then take any good sized shoebox, fill it with the items listed above, then bring it to us by the end of National Collection week on Monday, Nov. 22.
Donate money for shipping
It costs $9 to ship a box to it's location around the world, which is truly a good deal. If you are able to donate money to cover the shipping costs, that is greatly appreciated. If you pack a box at home, you can even pay online and track the box to see where it goes.
About Operation Christmas Child
Operation Christmas Child is a project of Samaritan's Purse, an international christian organization that provides aid to victims of poverty, disaster, disease and war around the world. By partnering with the local church, Samaritan's Purse has been able to deliver over 135 million shoeboxes filled with gifts to children in over 150 countries. For many children, this is the first gift they have ever received.