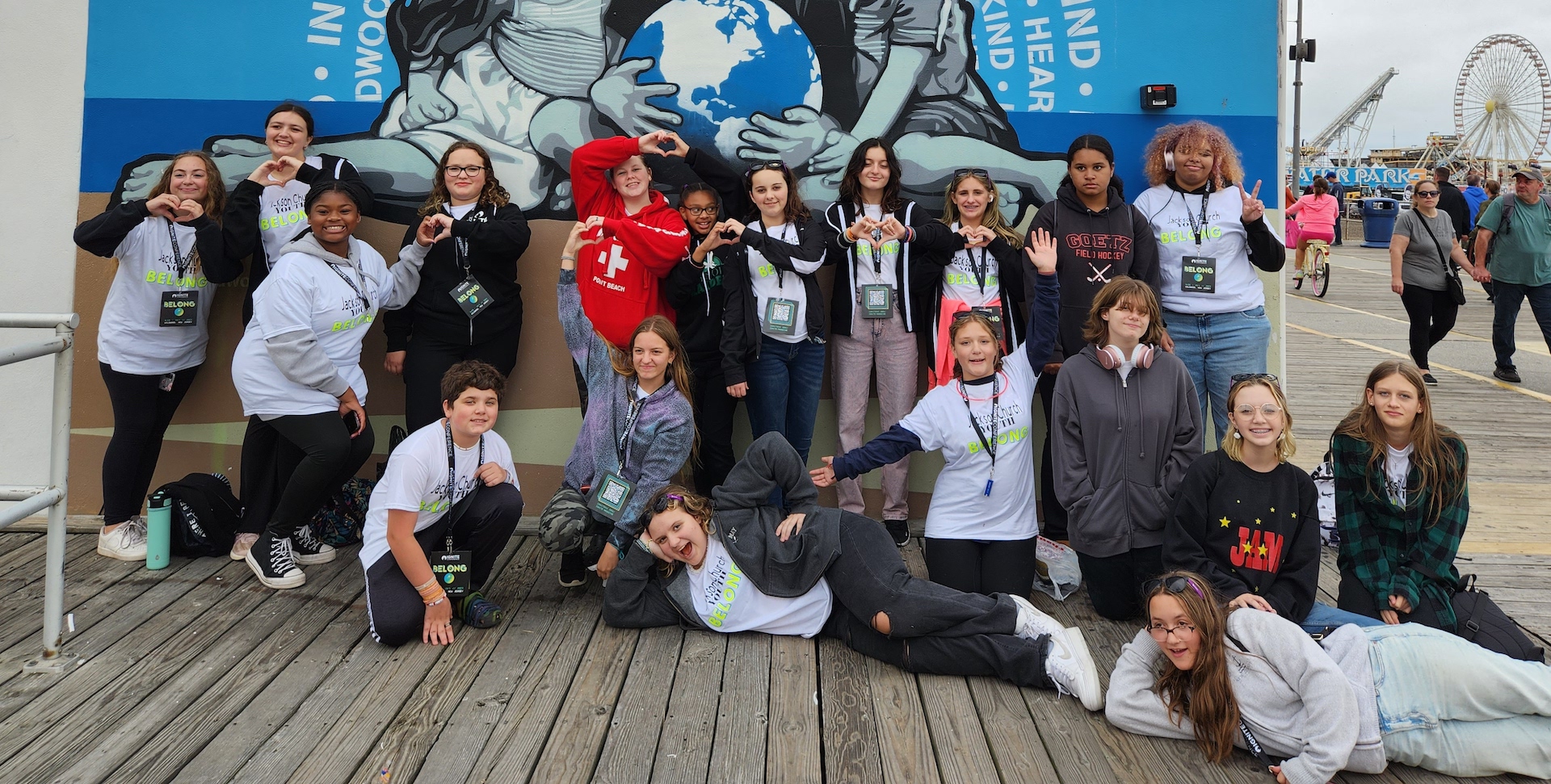 Kids & Students
Making friendships with those who support and are growing with you.
Sunday School
Sunday School is our weekly education program that runs the same time as Sunday morning worship. Everyone from Preschool to 8th grade is welcome to attend. Our classes are taught by our wonderful volunteer teachers and provide a great environment for learning about Bible stories and God's love. Learn more about Sunday School here.
Jackson Arts Ministry
Jackson Arts Ministry (JAM) is our performing arts and extra-cirricular class ministry. Each Spring and Fall JAM performs a play and a musical, with classes such as baking, photography, dance, and more on week nights. Classes, musicals, and plays are constantly being announced, check out the JAM website for all of the information.
TNT Youth Group
Our youth group meets periodically on Sunday evenings for missions, games, dinners, and much more. Every Fall the youth go to the IGNITE Conference down in Wildwood, NJ for 3 days for speakers, concerts, and going deeper in faith. Everyone from 6th to 12 grade is welcome, check out what the TNT Youth Group is doing!
Confirmation
Confirmation is a spiritual and educational process for teenagers (13 years old or 8th grade and older) to guide them in the understanding, experiencing, and practicing of the Christian faith. The end result of this program is to help the teens to confirm their faith in Jesus Christ and the main tenets of the Christian faith. The program begins each year in the Fall and culminates in the Spring of each year. Learn more about confirmation.
Vacation Bible School
The greatest week of Summer! For one week during the Summer in the evening we host Vacation Bible School (VBS), a free high-energy program for kids from preschool to 6th grade. Each evening consists of opening and closing group sessions as well as small group art, missions, craft, recreation, science and music. Learn more about VBS here.
Firefly Christian Summer Camp
The best summer camp around! You can sign up for which weeks you want to come throughout the summer, with each week having a different theme. We also have before and after care for busy parents. Learn more on the Firefly Christian Summer Camp website.